"Hala's Paws is a retail store that truly cares about your furry companions – we provide expert advice on nutrition, training and socializing as well as high quality food & treats, lavish pet beds, collars, leashes, bowls, spa accessories and apparel. Who said man's best friend can't be just as fashionable as you? From cute pet beds and dining to match your home interior, to stylish apparel for a day on the town with your furry friend, Hala's Paws is truly unique." - Hala Helstien
Watching your pet get excited about a treat or new toy is a feeling unlike any other — they truly and unconditionally love you! Our goal is to make our clients (and their humans) satisfied in every way. We believe that the healthier the pet, the happier the parent, so we carry only the highest quality dog and cat food/treats. We provide not only dry and canned food, but raw, in all forms (frozen, dehydrated, air dried, and freeze dried) as well as lightly cooked fresh food. More people are becoming aware of unhealthy pet food ingredients and demanding healthier foods. We offer handmade accessories, as well as the necessary tools needed for owning a pet – training collars/leads and harnesses, crates, an entire spa collection of shampoos, conditioners, brush, well made luxurious beds, unique long lasting toys, and much more! Providing a safe, friendly and pleasing to the eye environment for you and your pet is what we do best!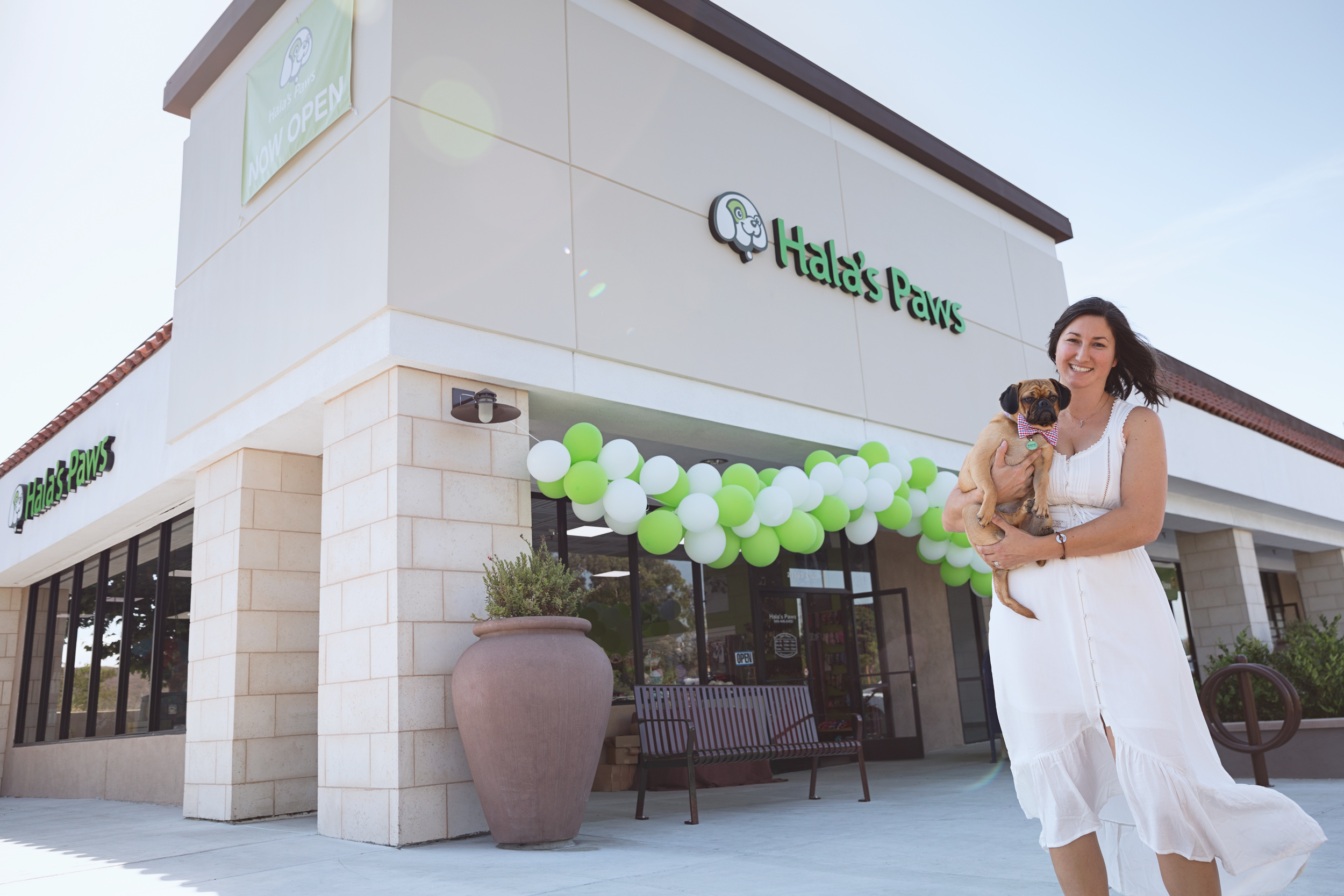 RETAIL LOCATIONS
OUR STORY
Hala's Paws in Ladera Ranch, is a quaint little store that has everything you need to provide your dog or cat the best life! Our location in Mission Viejo is a little bigger and has a lot more windows for natural light. It is here that we host all of our events. We host a Yappy Hour every month, where dogs and parents can mingle. We also do pet portraits for every major Holiday. We've hosted Doggy Yoga, an Ice Cream Social, Doggy Birthday Parties, and Animal Spirituality Classes. We also have training classes every week. We love providing a space where you can bring your dog and enjoy bonding with them. Whether you are looking for food or a more unique, handmade item, we have it all! So grab that leash, bring your dog and come on in to Hala's Paws! All breeds welcome; don't forget to ask for a complimentary treat!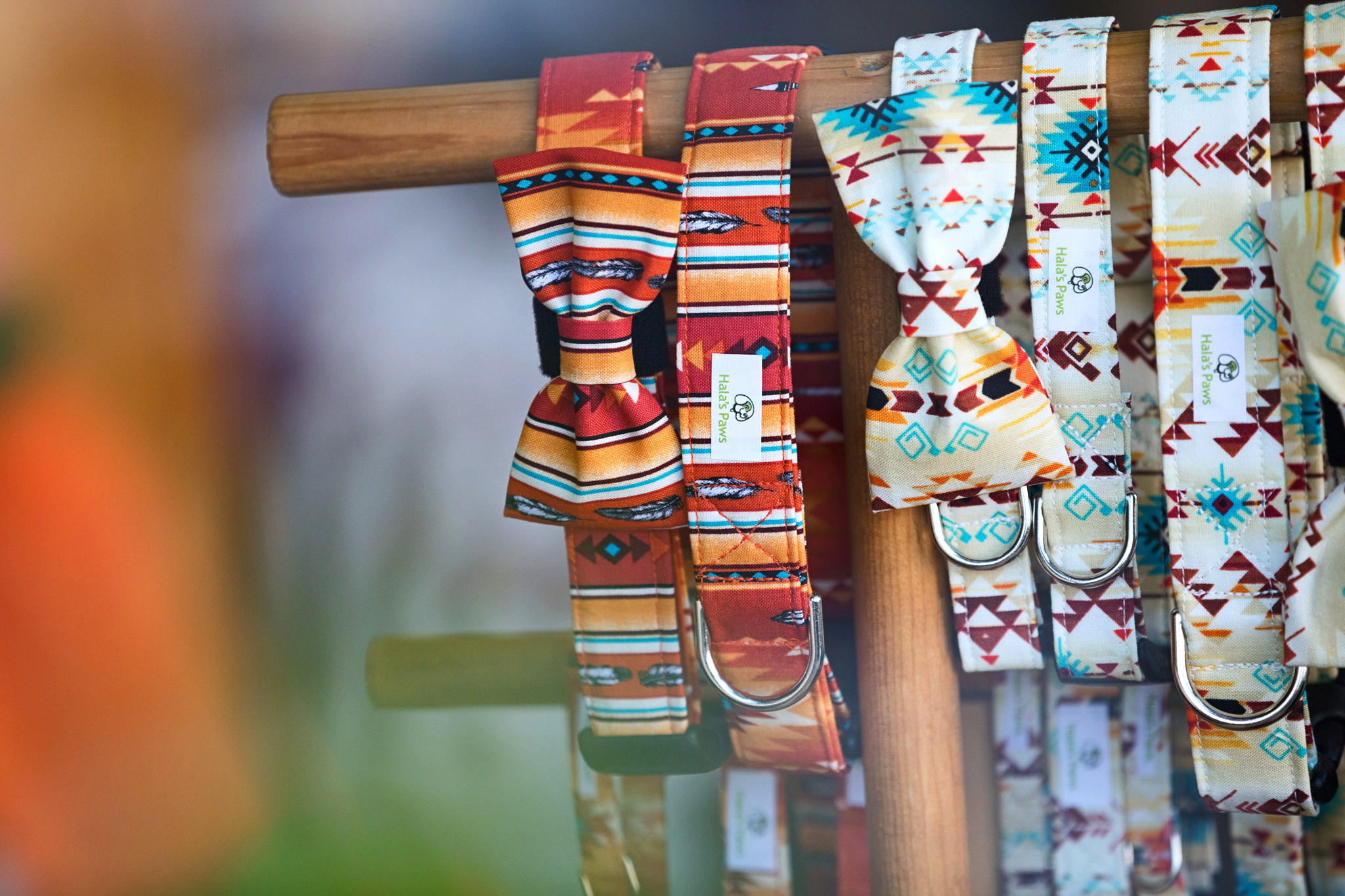 Handcrafted items: Hala's Paws Brand
Hala's mom has been handcrafting unique collars, leashes, bow ties, flowers, bandanas, and harnesses for Hala's Paws since 2013. We have a beautiful array of cotton fabrics for all year round as well as every special fabrics for the Holidays. Our Hala's Paws Brand items are available at both of our retail locations.
ABOUT THE OWNER
HALA HELSTIEN
Hala Helstien has always had a passion for animals and nature. After she graduated high school she knew she wanted to work with pets so she got a job at the local pet shop in Laguna Niguel, California. After becoming a manager and working there for 5 years, she had the opportunity to help open a pet boutique in Newport Beach, California. She worked there for 5 years and with the help of her husband, Justin, she finally had the confidence to open her own shop. Hala's Paws was born in June of 2011 in Ladera Ranch, California. She couldn't have done it without the help of her family and friends. She ran that store for many years before hiring employees. Having an amazing staff gave her the opportunity to look for a second location. In June of 2019, the second store opened in Mission Viejo, California. She loves serving the community and providing the best possible products. When she's not running the 2 stores, Hala loves to hike with her dogs and travel to the mountains. She currently has two puggle brothers, Colter and Kenai, and a shepinois, Cooper. They are her life!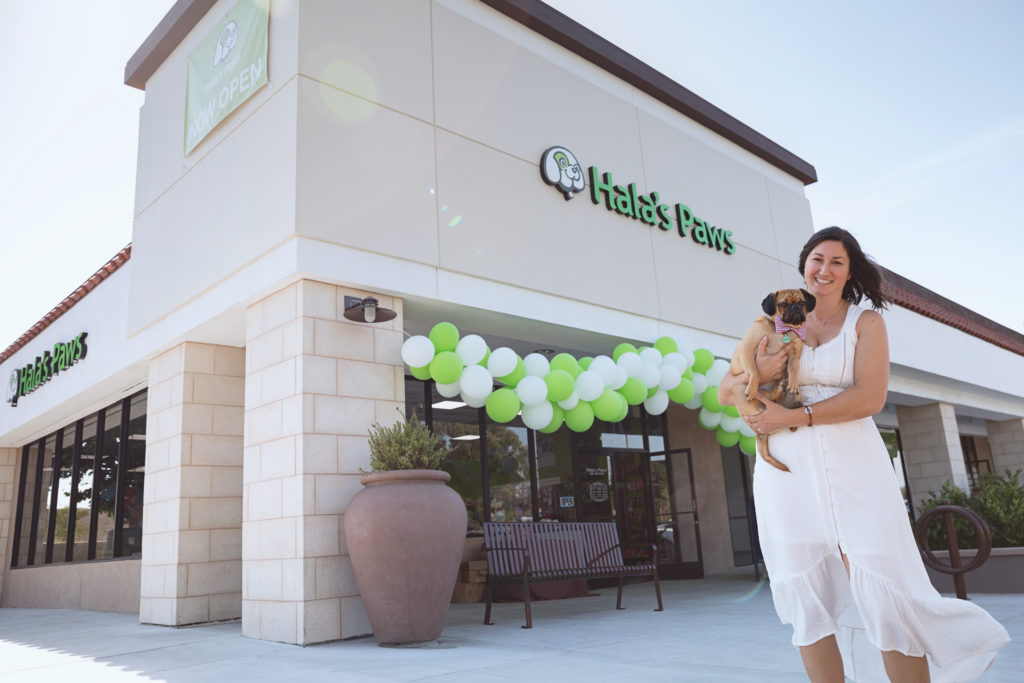 MISSION VIEJO, CA
27525 Puerta Real, Suite #100, Mission Viejo, CA 92691
(949) 446-6400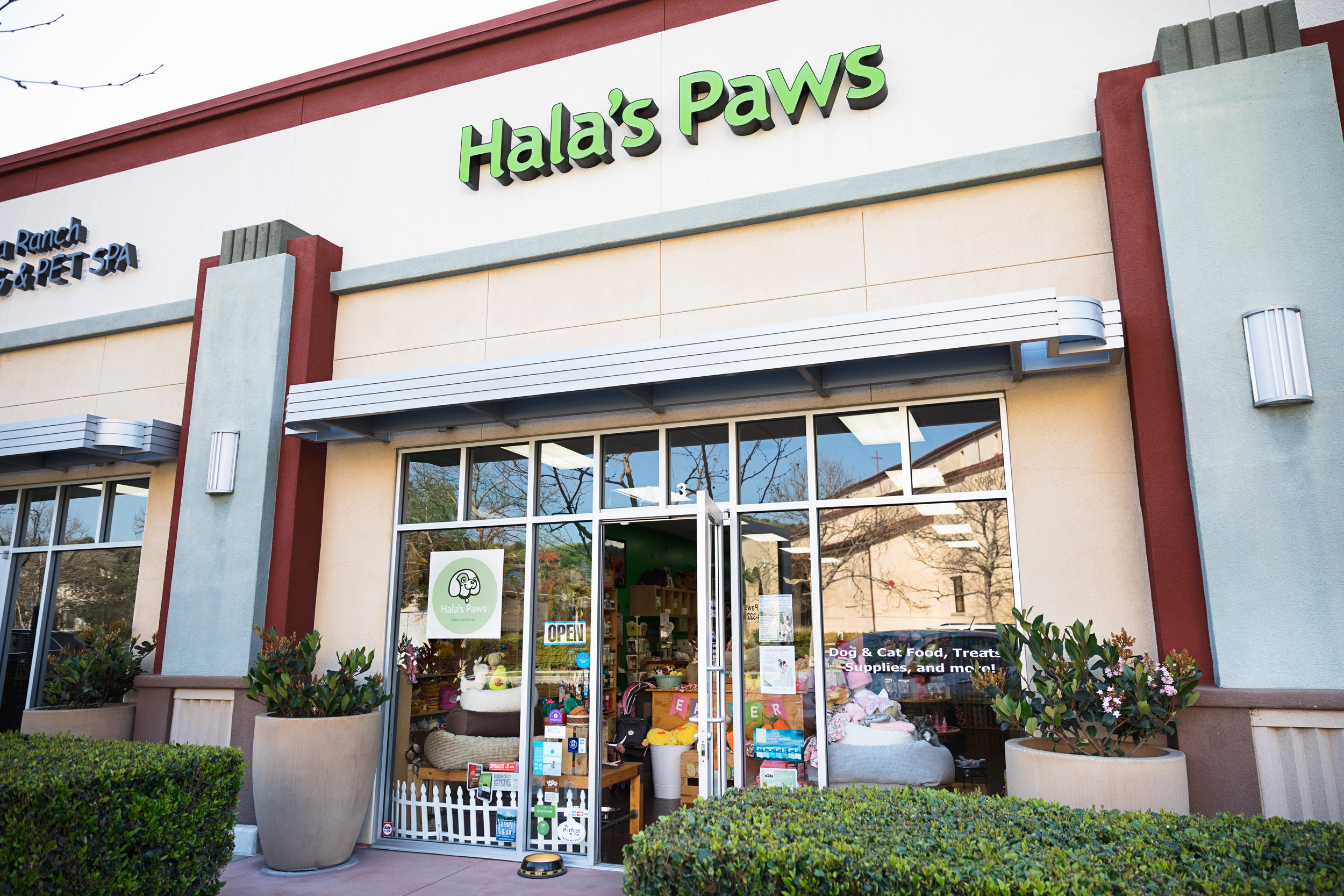 LADERA RANCH, CA
1101 Corporate Dr. Ste A3, Ladera Ranch, CA 92694
(949) 388-3223